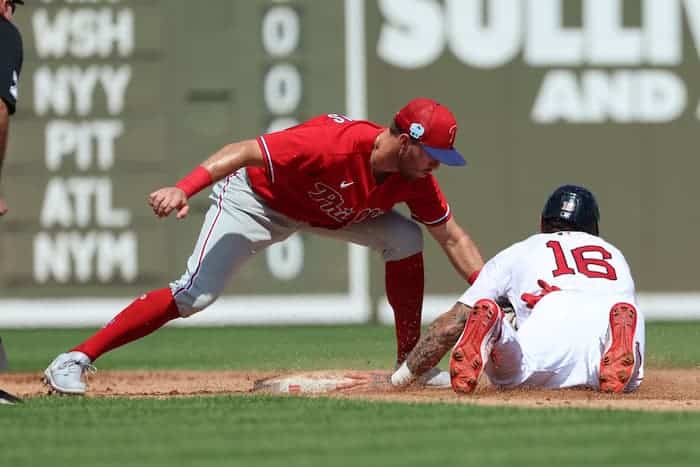 The Philadelphia Phillies return to Citizens Bank Park on Friday to face the American League's Boston Red Sox for the first game of a three-game set.
The Phils' are limping into Friday's game after being swept by the NL West leading Los Angeles Dodgers. The Dodgers outscored the Phillies 36-11 during the brutal three-game series. The sweep put the Phillies back under the .500 mark for the season.
But all hope is not lost as a raucous crowd is expected for the 2023 home debut of slugger Bryce Harper.
The Phillies will send Zack Wheeler to the mound and hope the hurler can duplicate his last outing against Houston– 6 IP, 3 H, 0 R, 0 ER, 7 K.
Boston will throw lefty Chris Sale. Sale is 2-2 on the season with a 6.75 ERA but is coming off of his best outing on April 30 against Cleveland– 6.1 IP, 3 H, 1 R, 1 ER, 5 K.
First pitch is set for 7:10 PM/EDT from South Philadelphia.
Continue reading

"Boston Red Sox (19-14) at Philadelphia Phillies (15-17): Game 33 Preview"