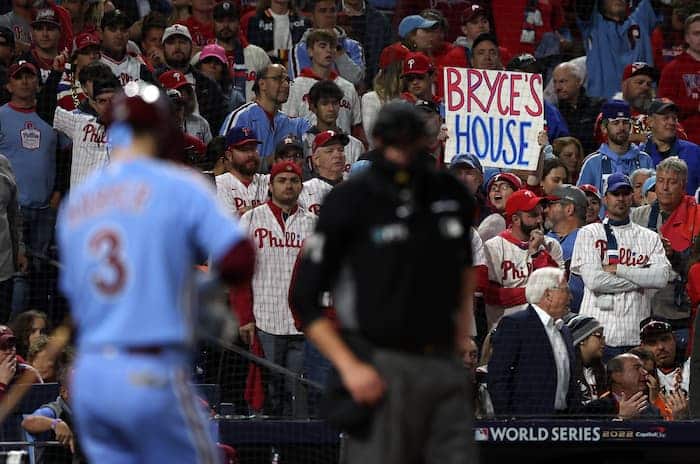 The Philadelphia Phillies aren't gonna get "Bellinger'd" on Friday night at Citizens Bank Park!
According to reports, the Phillies have petitioned Major Leauge Baseball to allow for more time than normal when Bryce Harper makes his 2023 home debut. The petition, which is likely to be granted, will allow Harper time to step out of the batter's box and acknowledge what is bound to be a raucous crowd in South Philadelphia.
In turn, Harper and the Phillies won't get hit with an automatic strike ala Chicago Cubs star Cody Bellinger when he returned to Los Angeles earlier this season.
Isn't it nice of Major League Baseball to allow some semblance of tradition, even if it means getting a note from the principal to make it happen!?!
The pace of play rules, which have received positive reviews from many fans and former pundits, haven't exactly allowed for "common sense" exemptions. MLB's failure to allot Harper, or any other player, more time to procure protective equipment on the base path is an additional example of taking the rules right down to the last letter.
---
---
So, if youse are headed to Citizens Bank Park on Friday night make sure you give Harper the loudest, longest ovation of all-time. This might be the only opportunity to do it and not cost the Phillies on the scoreboard!